Work For Us
The Bay CE School is an oversubscribed school located in the heart of Sandown on the Isle of Wight. In September 2018, the school extended its age range to create an all-through school for ages 4-16 over two sites serving the community of Sandown and beyond. Inspiring learners, within our supportive Christian ethos, so that each and every child has the opportunity to excel. We are proud to share the individual and collective success of our students and are committed to providing a high quality education for all.
Click here to view our vacancies page.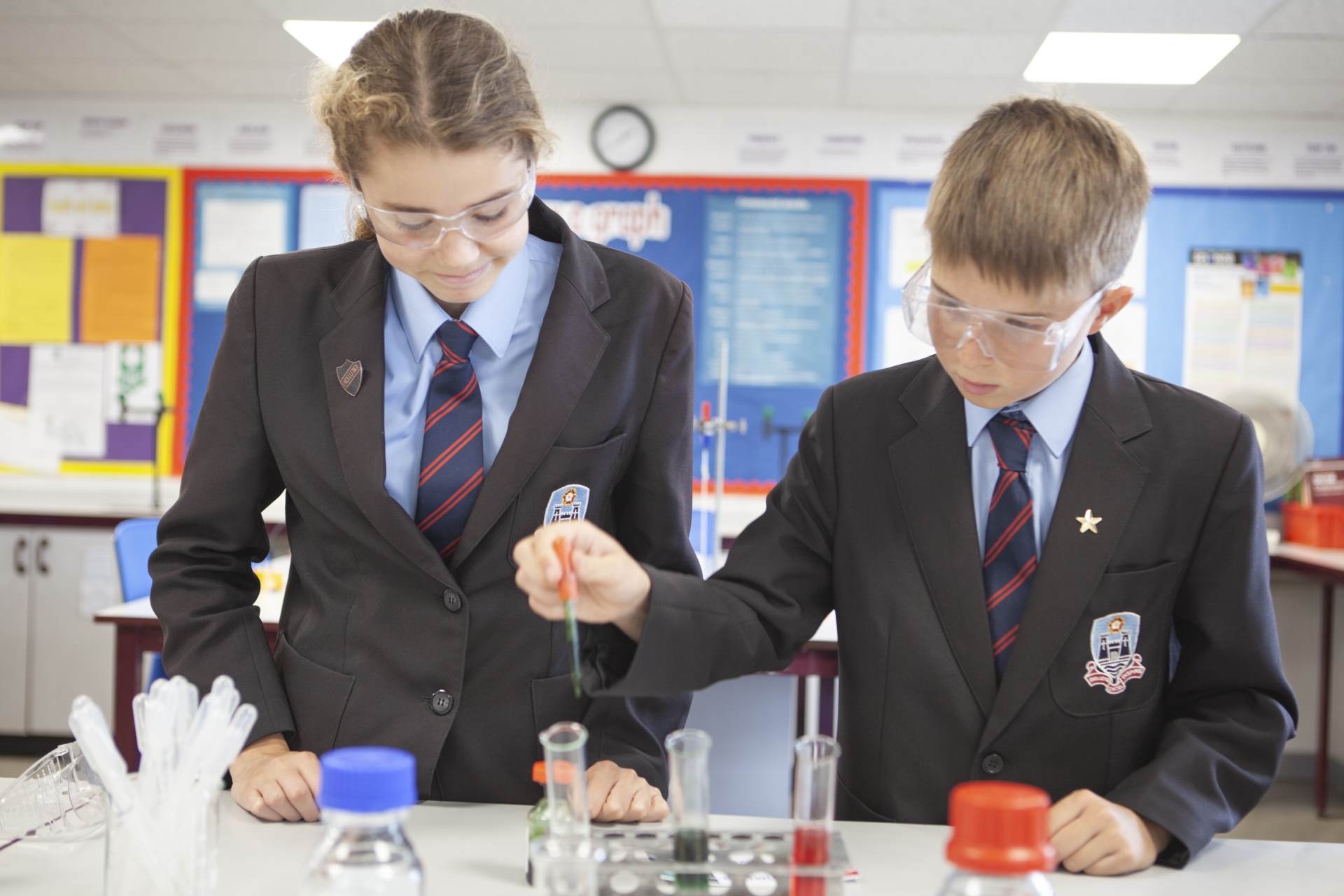 We aim to provide a high quality of education, based on the principles and practice of the Church of England, in a challenging, stimulating and caring environment for children of all faiths and none.
We are dedicated to providing a high quality of education in a stimulating and caring environment where we:
Celebrate all children's successes;
Promote positive self-esteem and well-being;
Create an engaging, challenging and enjoyable learning ethos; and
Strengthen partnerships between home, school and the community.
We are proud of our children at The Bay for their attitude and effort in learning and their exemplary behaviour. We work closely with our parents/carers and the local community which we feel is key to all that we do. Our curriculum aims to prepare and develop children's academic, social and emotional skills; in order that they will achieve their full potential.
We expect hard work, skill and dedication from our staff and in return we will provide an excellent working environment and access to high quality professional development.
We offer:
Happy and enthusiastic children, who are keen to learn
The support of a friendly and dedicated team
Commitment to your professional development
Key Information
Below is some key information, which will enable you to understand what the school has to offer and assist you in your application.
There are currently 1261 students on roll.
There is a strong academic and pastoral ethos at The Bay. All students are supported to achieve the highest standards and there is an emphasis on academic achievement and all round development through our extensive extra-curricular programme.
We provide a strong house system enabling rewards, involvement, competition, teamwork and leadership.
The school is set over two sites (primary and secondary) on an extensive campus which includes an 3G astro pitch, tennis courts, full size running track, a climbing wall and a dance studio.
Students explore the world with confidence and build cultural links through trips and visits that are available to the whole school
Staff development is a key priority at the school and staff have the opportunity to share good practice with other schools through our PiXL programme. The school supports staff to gain professional qualifications such as the NPQML, NPQSL and NPQH.
If you are thinking of applying to The Bay CE School, or would like to find out more, I would encourage you to contact the school to arrange a tour and to speak to the Head of School (Primary), Headteacher (Secondary) or the Executive Headteacher.
The Isle of Wight
The Isle of Wight is an area of outstanding natural beauty which provides a fantastic quality of life, access to a diverse range of sporting and leisure activities, very accessible property prices, low crime rates and a richness of culture that is hard to beat. The vibrant island is one of the sunniest places in the UK and comes alive in the summer with the Isle of Wight Festival, Bestival and Cowes Week. With frequent and convenient transport links by sea and rail to the mainland, it really is the best of both worlds.